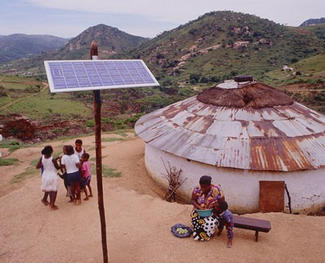 The age-old postgraduate holiday is growing up. While extended holidays amongst recent graduates and former students have been popular for several decades, an increasing number of graduates have spent their time volunteering in other countries while abroad. Charitable organisations have seen an increase in the amount of time donated by high-skill grads, particularly in impoverished Africa.
There are hundreds of international volunteer organisations offering graduates the chance to work in foreign countries. While most are located in Africa and South Asia – two of the world's regions with the largest degrees of income inequality and poverty – a growing number are popping up in nations where income is fairly high, many of which work with at-risk demographics and communities.
The skills offered by recent graduates are valuable for these volunteer organisations, most of which lack the funding offered to government bodies and profit-driven rehabilitation centres. They benefit from the specialised labour and skills offered by recent graduates, while volunteers are gifted with a shining recommendation and the valuable experience gained by working with a different culture.
In the current employment climate, the prospect of leaving the UK for six-to-twelve months is less daunting than it once was. Jobs for graduates are fairly slim, as most of the positions once available to university grads are being snapped up by experienced employees. With limited job prospects and resumes that lack distinction, graduates are seeing opportunity in foreign volunteer work.
While employment availability within the UK is likely to improve, volunteer organisations are sure that bookings will remain steady. Britain's labour force is in a state of expansion that's likely to push past the growth in jobs, suggesting that volunteer opportunities will continue to be a valuable source of experience and marketable skills for recent university graduates.
Related Articles